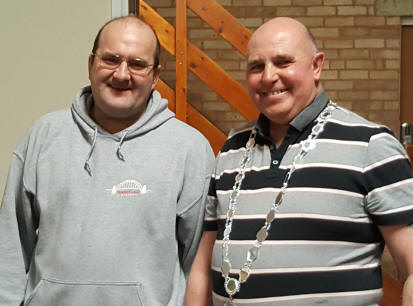 Cy Thorne handing over the Chain of Office To Malcolm Hough
The Midland Budgerigar Association held its first Nest Feather Show and AGM in March 2018. At the AGM the Chairman Bill Hough stood down after holding the position for 20 years and was thanked for his many years of service. He was replaced by David Woan.
Malcolm Hough was inaugurated as the new President with Bruce Greenway as President elect and Rachel Terheege as Vice President.
All other posts remain the same with the key positions being held as follows: Secretary Steve Holland, Treasurer Rachel Terheege, Patronage Secretary Cy Thorne, and Membership Secretary Colin Lamb. The Silver Bird award went to Bruce Greenway following his long service as Secretary. Geoff Bowley was awarded Honorary Life Member.

Geoff Bowley receiving Life Member Award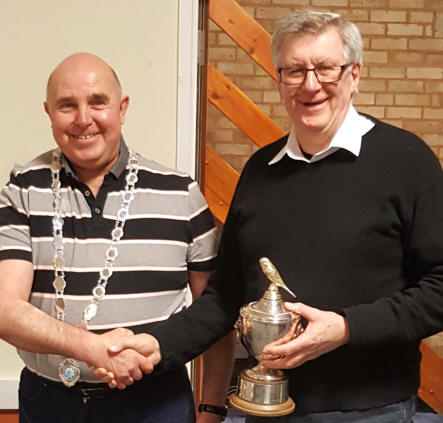 Bruce Greenway receiving The Silver Bird Award